Today we're excited to share this guest post from Meg and Tony, of LandingStanding. We met them while enjoying a week in Berlin and had a memorable afternoon drinking beers by the river and then discovering a tiny bar in the city. Enjoy.
When it comes to traveling, conscious spending is KEY! In other words, what activities/items do you want to splurge on? Perhaps a fancy dinner in France? Or maybe you want to go all out on a Scuba diving adventure in Indonesia?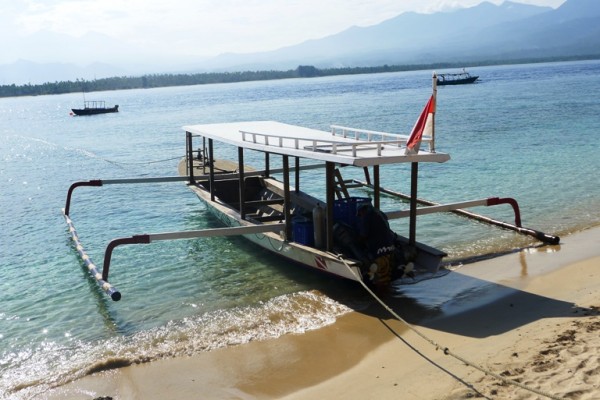 And where can you financially cut corners so you can save money for these special treats?
To avoid becoming overwhelmed with these choices during your travels, it is best to prioritize your money BEFORE you get on the road…. And you can get into the practice of conscious spending right from the beginning by smartly packing for your adventure.
After a year of traveling, I am left reflecting on my RTW packing list. What do I wish I invested more money on? What expensive items weren't really necessary?
To help prepare for your grand adventure, I have provided a breakdown of my personal thoughts on where you can splurge and where you can save when packing your bags.
Splurge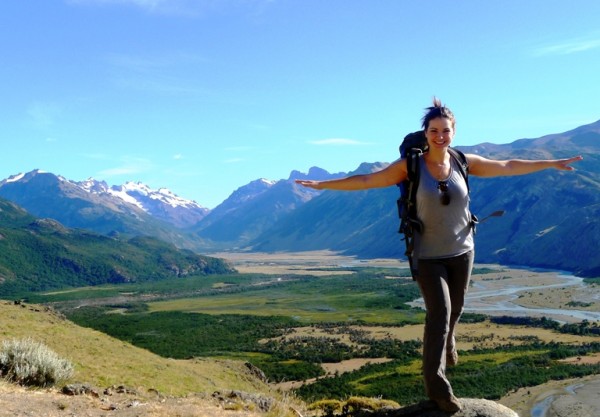 Backpack – Depending on how often you are on the move, you will be carrying your backpack (or luggage) around A LOT. Make sure your backpack is high-quality, durable, and fits you comfortably.
Camera – You do not need to go crazy on a professional DSLR camera (we personally travel with a point and shoot), but you are going to want great photos to document your journeys. Do your research and find a first-rate camera that will produce excellent images of all the great sites during your travels.
Hiking Shoes or Sneakers – You will be doing a lot of walking and exploring during your travels, so make sure your feet are comfortable and fully supported for the journey.
Travel and/or Medical Insurance – This one doesn't go into your backpack, but you want to make sure you do not leave home without it! Take time to shop around and find a comprehensive plan that covers all the bases (such as medical evacuations, emergency care, etc.)
Save
Clothes – This one really depends on how you plan on traveling. If you will be hiking and backpacking heavily (or will not have access to washing machines on the road), then you should splurge on high-functionality clothing that is breathable and odor resistant (I personally love anything Mireno Wool!). Otherwise, there is no need to go crazy on expensive clothing. The one thing I learned on the road, is that clothes get A LOT of wear and tear…. No need to go fancy! More than anything, versatility is key. Pack clothes that will work with any outfit and fit any occasion (solid colors are essential!).
Toiletries – You will go through these quickly and you might save yourself some money (and space in your backpack) by buying them on the road… As an added bonus, you will avoid getting harassed by TSA!
Carry-ons or Handbags – These will get beat up on the road, so there's no point in dropping big bucks on a purse or day bag. Plus, the fancier your handbag looks, the more you target yourself for getting robbed (i.e. don't go toting around a Louis Vuitton in Buenos Aires!).
Transportation – This is another one where it all depends. My advice: You may want to save money on the smaller journeys so you can splurge on the longer ones. For example, buy economy seats if your bus (or plane) ride is only a few hours… That way, you have some extra money to put towards upgrades on the longer hauls.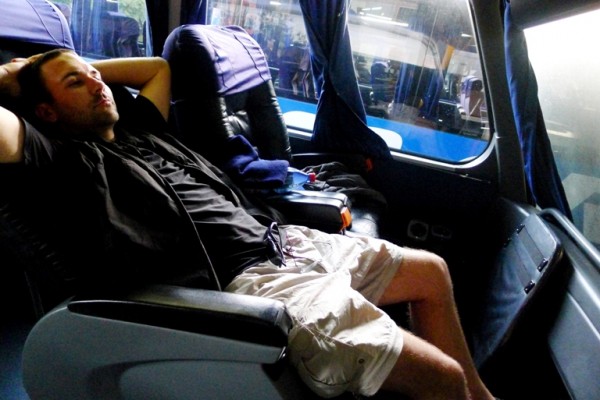 Your turn: What are some items you splurge and save on during your travels? Please share below in the Comments section!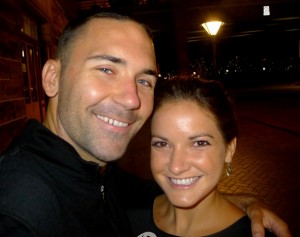 Author Bio: Meg Rulli writes with her husband, Tony, for the blog LandingStanding. Carpe diem is her favorite cliche and also her motto. Meg is a high-energy girl that loves being active (and the naps that follow), spending time outdoors, and eating (A LOT).
Meg and Tony left their jobs in January 2012 to go RTW and try out this location independent thing. They are aspiring entrepreneurs & digital nomads that blog about travel, food, and all